LOG39
Our National Lotus Owners Gathering Is Coming To Sturbridge, MA on August 23-26, 2019.
More information will be available in the coming months, so return to this spot to hear more about the event and all of the great activities we'll have planned!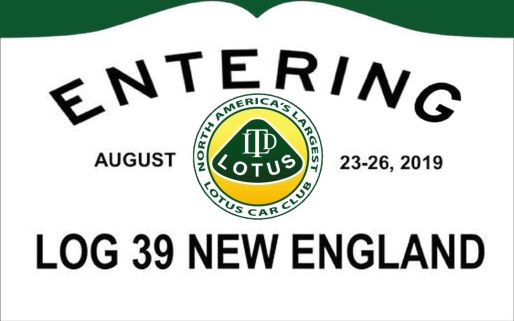 Now is the time to sign up for LOG39! We can't wait to see you in Sturbridge, Massachusetts!
Log in to your Lotus, Ltd membership before registering for LOG39.
Interested in the Driver Education day for LOG39? Register today! Search for "Thompson" for our event.
Want to see LOG39 prices without signing up for Lotus, Ltd. or logging in? Interested in registering for LOG39 the old-fashioned way? Go ahead and download our registration form!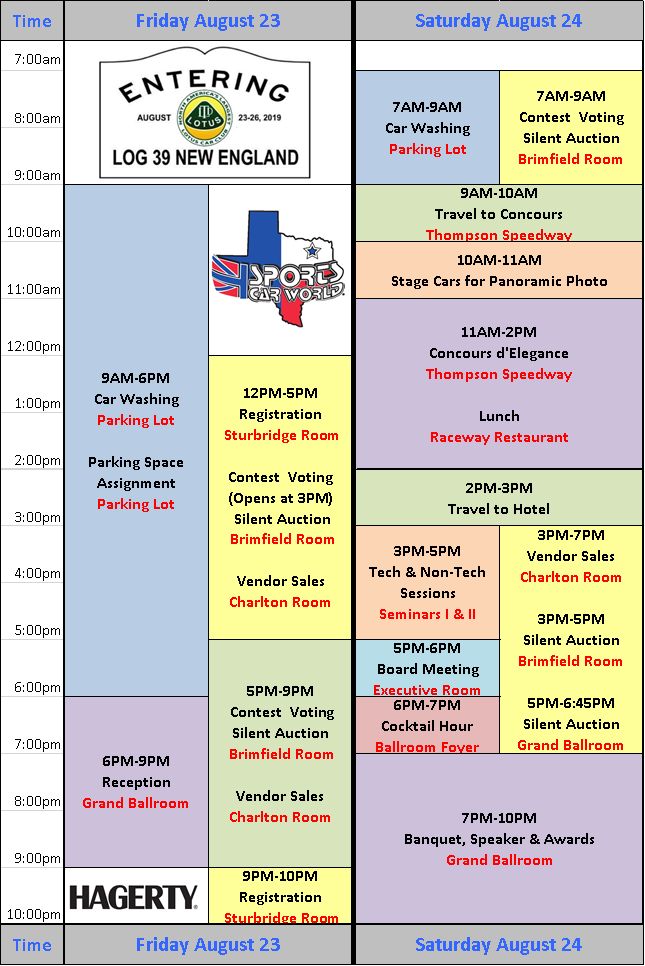 HOTEL RESERVATIONS
LOG 39 will be held at the Sturbridge Host Hotel and Conference Center, 366 Main Street in Sturbridge MA 01566. We chose this hotel for its location, event accomodations and proximity to Thompson Speedway Motorsports Park where we will have Concourse, Autocross and Track Day. 
To make your Reservations please CALL 
the Hotel directly (the room block won't work properly on line) at 508-347-7393 and ask for the "Lotus Limited Room Block" at the rate of $112 per night per single or double occupancy. Please make your reservations early to get the Room Block rate, otherwise these are some other local accomodations: Hampton Inn, Sturbridge Comfort Inn, Econo Lodge, La Quinta Inn.