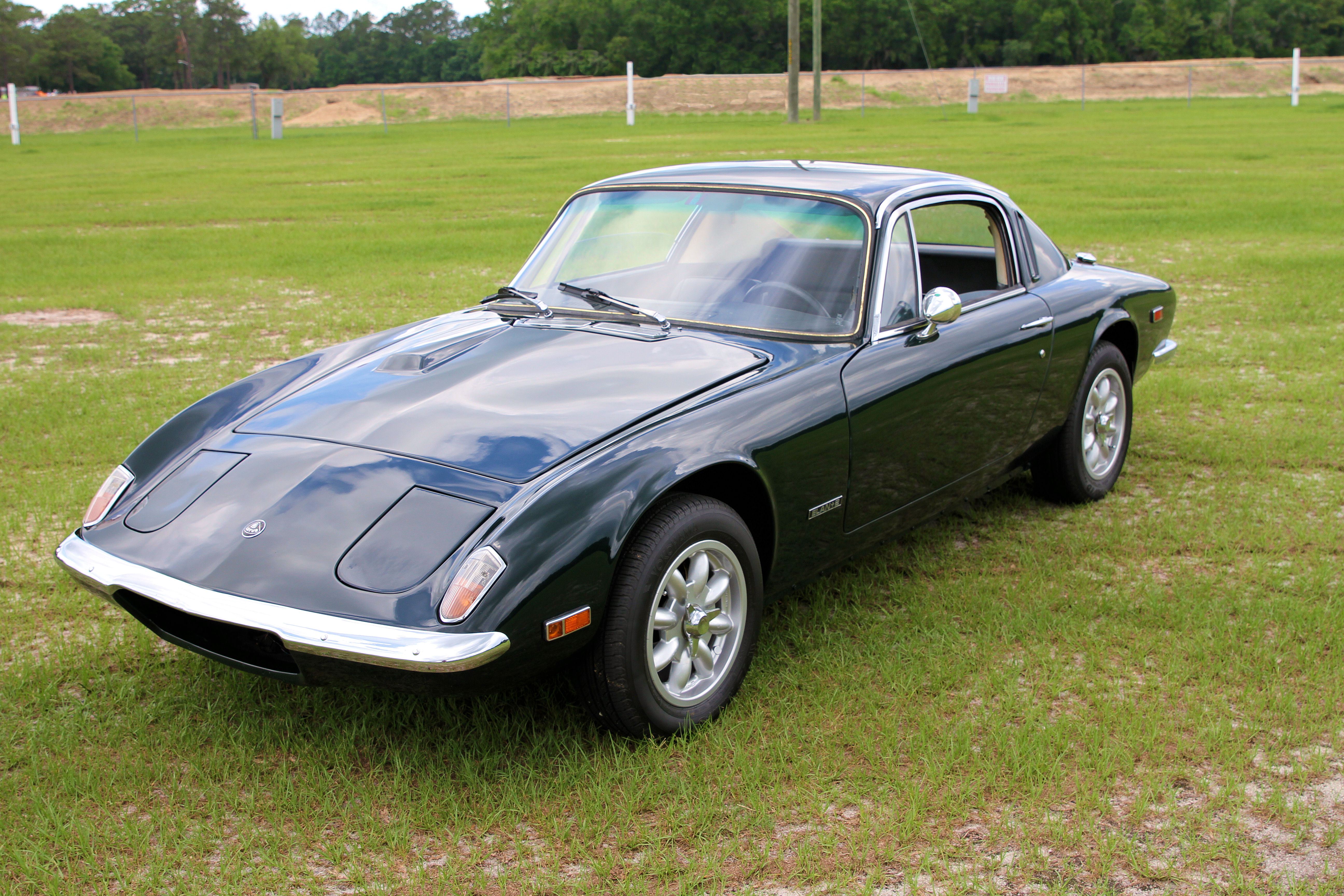 I have always been a fan of Lotus cars and drivers. I think it started back in 1963 with the Indy 500 and continues to this day. When I was young and raced slot cars at the various tracks in my area, the Lotus 23 and 40 were my bodies of choice.
When I got older, I longed for a Elan or Europa, but when I had the resources, the cars were not available and visa versa. I made do with an MGB GT, but it was not quite the same.
About nine years ago, I sold my 1965 Ford Falcon and went looking for another car to drive on weekends and of course a Lotus was my first pick, if I could find a good one from the Chapman era. After an extended search, I located a 1968 Elan +2 (s/n 50/0971). It was in pretty good shape, or so I thought, and it was a very dark BRG color.
When the car arrived, I realized that it was going to take some time and money that I did not have to enjoy my new project, so I parked it in my garage and waited for the proper time to begin fixing it up for road use again. My wife was understanding, but she did get a little tired seeing it taking up room in the garage.
Last December, I finally was able to look for a repair shop that could take on my little gem and make it streetable again. Many people directed me to go see Joe Frazar Sports Car Service in Savannah Georgia. One look at his operation and people convinced me that my car would be in very good hands.
Charles Escobar tore into the car and treated it like it was his car. Everything from the fuel tank to the timing chain was inspected and repaired as needed. Five months later, after waiting for some parts and off site component repair, my little car, once again felt the pavement under its wheels.
I am now in the sorting out process and learning how to operate a manual transmission again. Driving a Lotus is everything I always hoped it would be, and it does get a lot of admiring looks. I can not wait until I am able to drive it to an annual Lotus Club convention.
Have someone that you want to share their story with the club? Do you have a good personal story you'd like to share? Submit today!