Arnie Johnson Tribute No. 5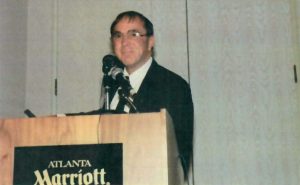 I still smile every time I think about Arnie. I cannot recall at any time when he was not cordial, friendly and just a great person.
–Tony Vaccaro, President 2022 of Lotus Ltd.
I first talked to Arnie Johnson in the summer of 1971. I called Lotus East in Millerton NY to source a driver side channel and window for my 1966 Lotus Elan 52. Ralph, the local dealer here in Buffalo, told me to call them have them shipped to his dealership, French Car Service. Arnie answered the phone. A window was available but I was on my own with the window channel. While not so unusual that they did not have a window channel, it was unusual that Arnie Johnson never forgot me or that order. Years later my friend Rick Muck was in the UK working with AC on their new coupe project. The Esprit motor was going to be put in the car and Arnie was there to help out. Rick mentioned my name to Arnie. He said "Yes, Tony is one of our Lotus faithful"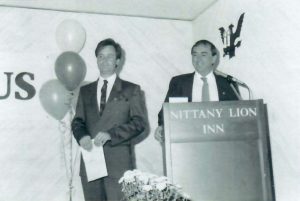 Arnie was always a constant in the Lotus community. We could always depend on Arnie Johnson. A friend of Lotus Ltd. He was always there with sponsorship, technical help, and a friendly face at our Lotus Owners Gatherings.
Some of my fondest memories of Arnie are standing outside in the parking area of a Lotus Owners Gathering. We all were listening to his stories of when the M100 Elan was being planned or when the Elise was on the drawing board. I looked forward to seeing Arnie at every LOG. It is true that without Arnie, the Elise would have never been brought to the USA. He was instrumental in using the Toyota Celica motor. I sincerely doubt that Lotus would have survived in the USA without Arnie Johnson. He was Lotus in the USA. Every Lotus owner in the North America owes Arnie a huge thanks! Lotus Ltd will miss him greatly. I will miss him greatly.