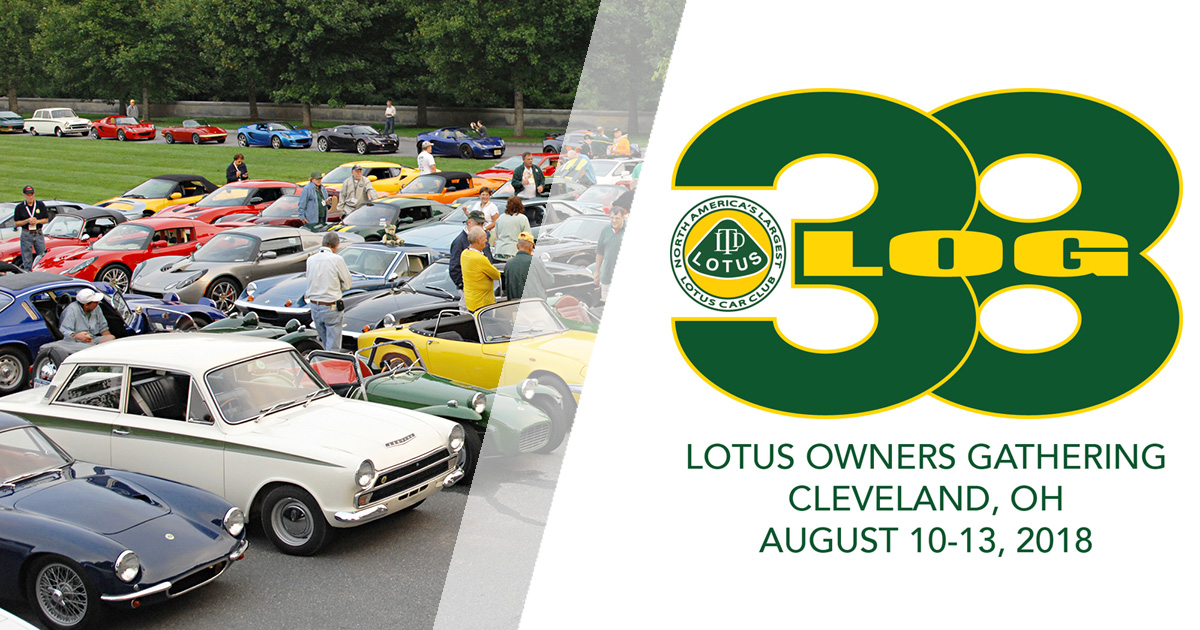 Announcement!!! LOG38 will be hosted in Cleveland, Ohio by the Cleveland Area Lotus, Ltd. [CALL].  It will be on August 10 - 13, 2018.  More information to come in the the coming months, so watch our site and Facebook page regarding event updates. More information can...
read more
Countdown to LOG 38 In Cleveland, Ohio!
JOIN LOTUS, LTD.'S KRÜGSPEED RACING LOTUS CORRAL AT LIME ROCK PARK What: KRÜGSPEED Lotus Corral When: Saturday, May 27, 2017 Where: Lime Rock Park, Lakeville, Connecticut Why: We're supporting the factory-backed two-car KRÜGSPEED team effort for the Saturday race day...
read more