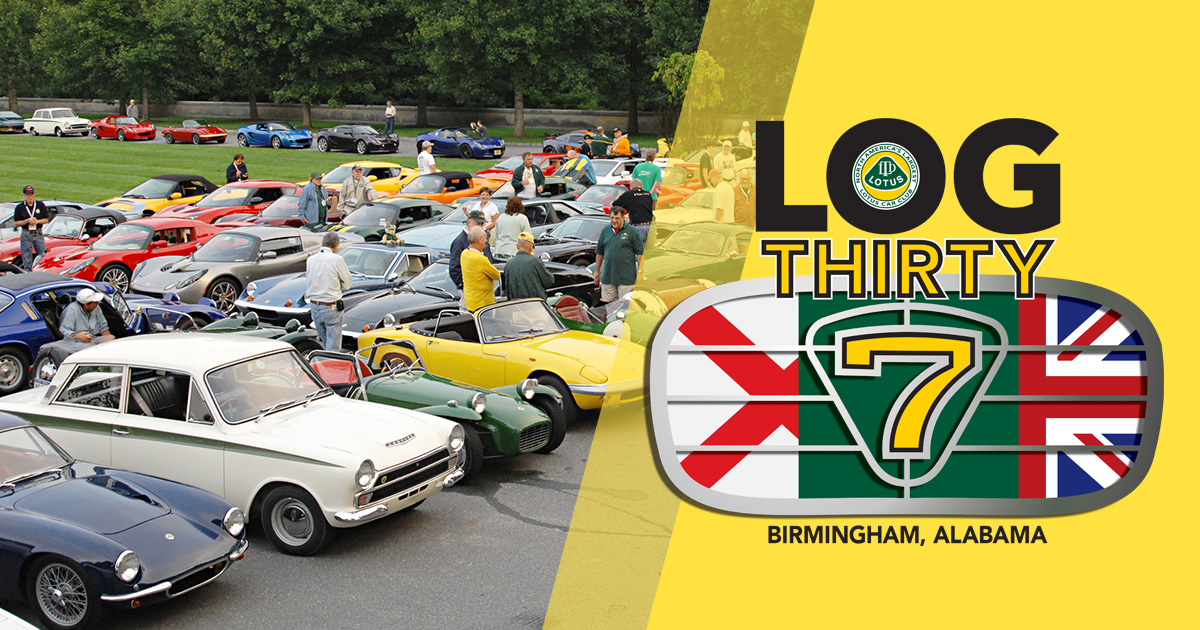 This weekend is LOG37. Don't forget to stop by the official events page for a schedule of the weekend.  http://log37.com/event-schedule/ Our Facebook page, as well, will be following the event! You're welcome to join in and post your own pictures, videos, and reports...
read more
Countdown to LOG 37 In Birmingham, AL!
JOIN LOTUS, LTD.'S KRÜGSPEED RACING LOTUS CORRAL AT LIME ROCK PARK What: KRÜGSPEED Lotus Corral When: Saturday, May 27, 2017 Where: Lime Rock Park, Lakeville, Connecticut Why: We're supporting the factory-backed two-car KRÜGSPEED team effort for the Saturday race day...
read more