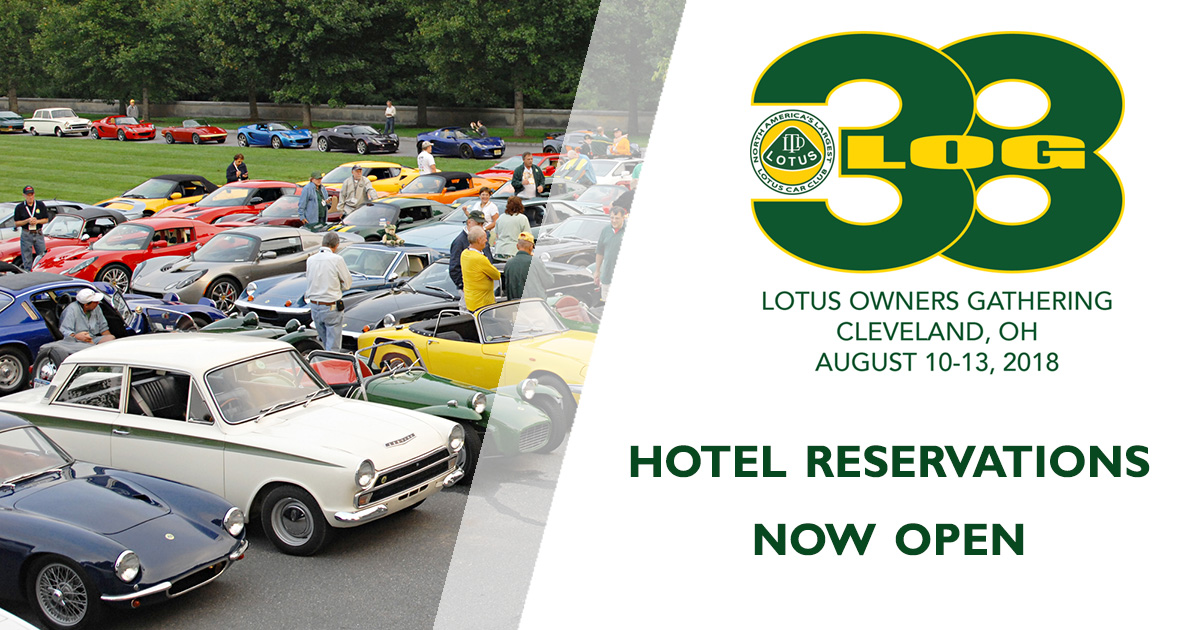 HOTEL RESERVATIONS NOW BEING ACCEPTED FOR LOG 38 Reservations can be made by calling the hotel at (877) 995-0200 and mentioning Lotus Ltd to reserve a room in our block and get the LOG 38 rate of $104 a night. Note: If you want a refrigerator in your room, you will...
read more
Countdown to LOG 38 In Cleveland, Ohio!
Announcement!!! LOG38 will be hosted in Cleveland, Ohio by the Cleveland Area Lotus, Ltd. [CALL].  It will be on August 10 - 13, 2018.  More information to come in the the coming months, so watch our site and Facebook page regarding event updates. More information can...
read more