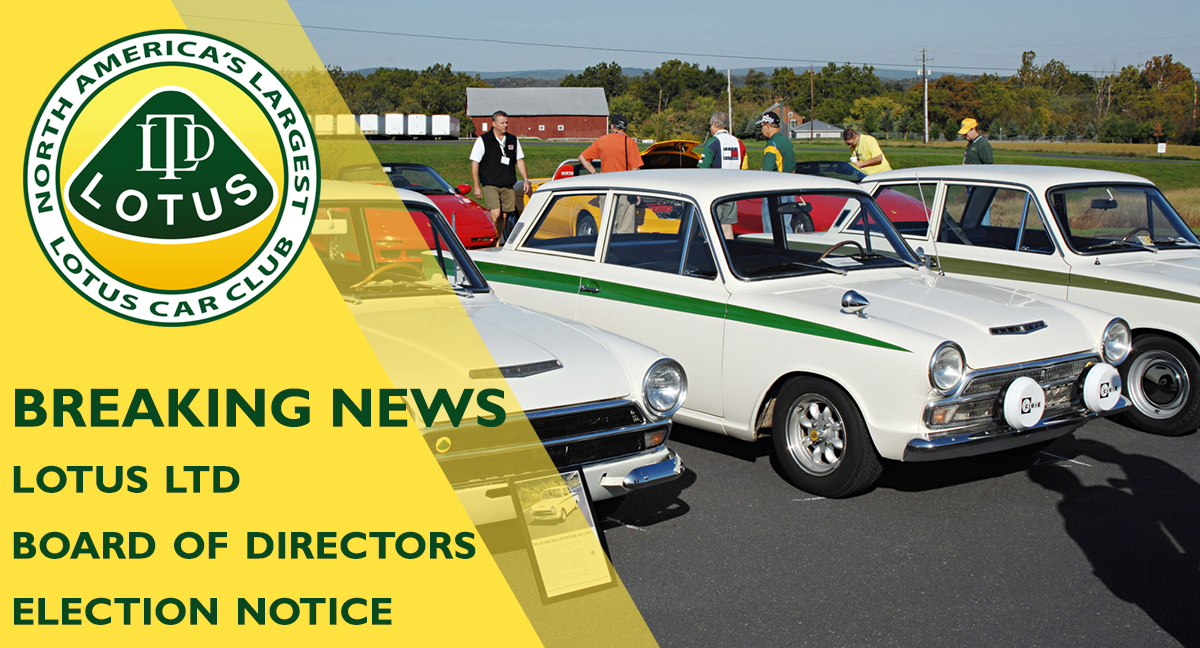 Election Notice for Lotus, Ltd. Board Members As of the last board meeting, the final nominations were accepted, all positions will run unopposed and we now have a slate for the 2018 Board of Directors. The 2018 Board listed below needs to be voted in by December 15,...
read more
Countdown to LOG 38 In Cleveland, Ohio!
Want More Information About LOG38?
Call for Nominations for Lotus, Ltd. Board Members Election time is here! Nominations are currently being accepted for all nine Director positions on the board of Lotus, Ltd. Candidates must be Lotus, Ltd. members in good stand and reside in the US, Canada, or Mexico....
read more