Arnie Johnson Tribute No. 12: JOHN PLAYER TEAM JOHNSON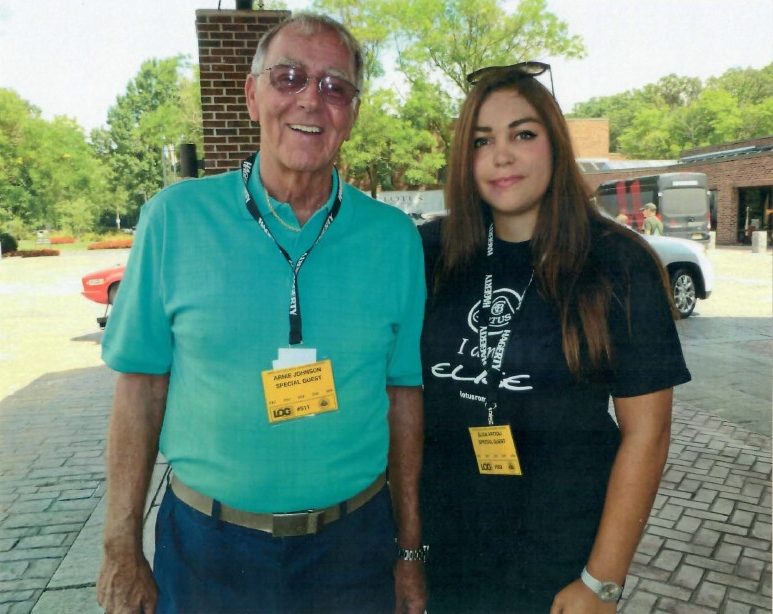 by Patrick Peal
One of the nicest guys you could wish to meet. Always gentle manner, always a sense of humour, always happy to help.
I met him on several occasions, for work and work-related social events. I was told he was an avid John Deere fan although when I asked him he said he was just a happy customer! Always self-deprecating too.
At a LOG at which I was one of the guest speakers, I was very pleased to be able to make a special presentation to Arnie of a very rare/unique black and gold jacket from Team Lotus in 1978. The major sponsor John Player also sponsored a world hydroplane racing team named after the engine supplier. The jacket maker had got the orders mixed up and supplied the F1 team with clothing with all the right minor sponsors but the wrong major sponsor (and presumably the same error the other way round for the hydroplane team).
The jacket I gave to Arnie had emblazoned across the back 'JOHN PLAYER TEAM JOHNSON'. Arnie was the right person- we were all grateful for and proud to know TEAM JOHNSON.
–Patrick Peal
Lotus 1976-1996 and 2008-2010