Arnie Johnson Tribute No. 18: FROM JOE MCKEE…Lotus Ltd. and Loony Club Member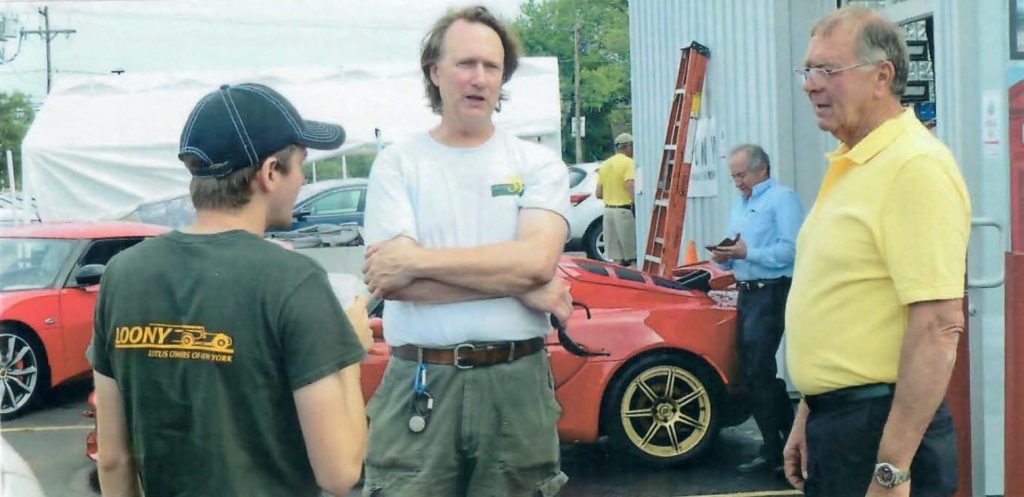 Arnie help me realize my dreams ….
I knew of Arnie through Lotus, Ltd. and the various LOGs I had attended, but I met Arnie for the first time at LCU in Lawrenceville, GAin 1999. I made plans to stop there on my drive back to Buffalo from Tampa after a Bills game. I called ahead to make sure visitors were allowed. I think being a LOONY helped.
As any long-tenured LOONY could tell you, I had been talking about getting an Esprit for nearly as long as the car was in production. So with the end of production on the horizon I thought I should start the process. Arnie was quite receptive to my visit. He talked about what the production plans were through the end of the model and when production would likely end. I had this great idea that maybe I could get the last Esprit off the line, but it was already spoken for, so I would have to settle for one of the last ones built which would be called a Final Edition.
Over the next few years Arnie worked with me to make sure I got a car just the way I wanted. Dark blue? No problem. Arnie sent me several color samples and we agreed on what would be called "Nightfall Blue". Sport 350 rear wing? No problem. Arnie said he had one in the shop and he actually put it aside for me for 2 years. Interior modifications so I could fit (I'm 6'4″)? No problem (don't ask). Nearly 4 years after my visit to LCU, Arnie had the car, "my" car, delivered directly to LOG 23.
Included with the purchase of a Final Edition Esprit was a limited edition copy of "Lotus Esprit, The Story So Far". When the book was finally published, Arnie sent me my copy with a personal note that he wanted me to have #1 but that copy had been dedicated to him, so he sent me #2. I can live with that.
Arnie was a truly remarkable and thoughtful person who helped me realize one of my dreams, for which I will always be thankful.