Arnie Johnson Tribute No. 25: WHO'S A.J.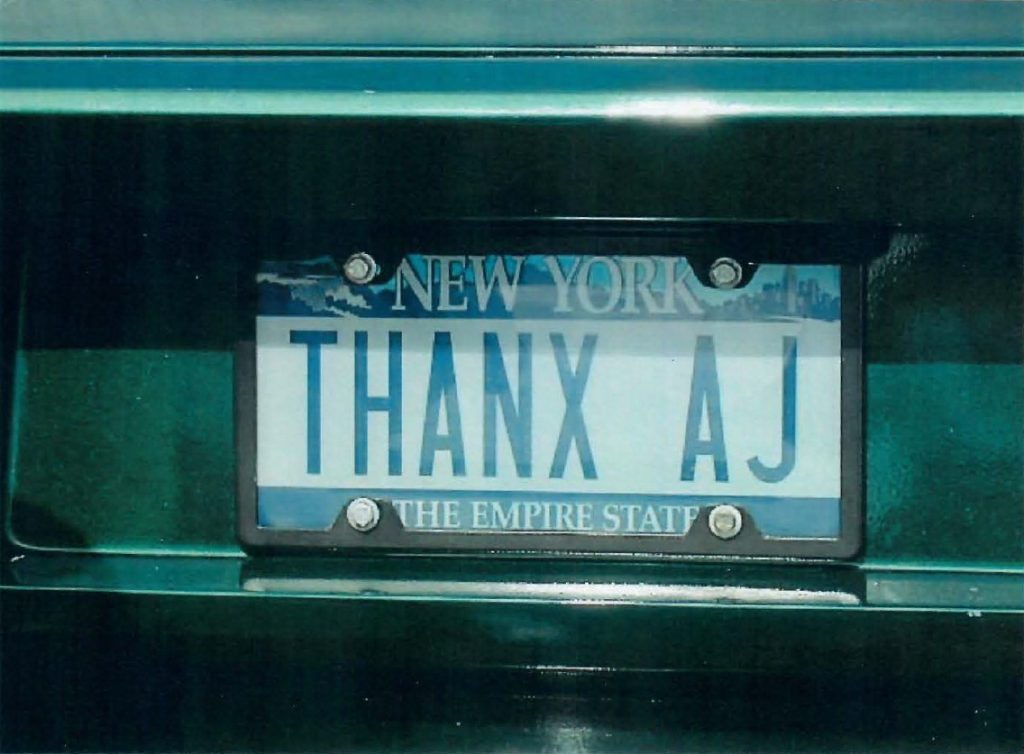 by David Nagler
The license plate on my 2005 Elise reads THANX AJ. It's reasonably argued that Arnie is the reason Lotus is still here in the United States and I'm one of those that would strongly argue that position. Yes, I chose that plate to honor the man who made the Eli se a reality but to also sincerely thank him for all he has done for American Lotus enthusiasts such as myself.
Here is one of many stories I have which typifies Arnie's adoration for our community. It happened when I was first formally introduced to him at LOG 22 in Wisconsin. I had just purchased my '95 S4s and to prepare for the trip I went to get new tires. On the way, a cement truck traveling in the opposite direction tossed up a stone which scratched the driver's side X-window, chipped the paint on the side view mirror, and broke the plastic trim piece covering the pivot point!
At LOG a mutual friend introduced me to Arnie and we probably had a nice but superficial chat. He asked what I brought to LOG and I told him. He particularly liked the S4s. Later I was walking around the parking lot and Arnie came up to me and asked to see my car. We walked over and he started pouring over the entire car in detail. He noted the four indentations in the paint on the rear deck lid. He told me this must be an early car because the hatch was intended for an 54 and the indents were filled-in holes for the mid-mounted 54 wing. He asked me what happened to the side view mirror. I told him and asked if the piece was available. He said, unfortunately only as part of the entire mirror assembly.
I don't know if it was at that point or sometime during the LOG he asked for my contact information so I gave him a business card. LOG came and went . I don't recall how much time had elapsed but one day at work I received a package from Lotus Cars USA. Imagine my surprise when I opened the box and found an obviously used mirror assembly from an 54 with a perfect plastic escutcheon.
I wish Sandy and I cou ld be at LOG so we could share many more Arnie stories and hear everyone else's. I'm sure Arnie stories will flow like beer at the LOG bar for many years to come. To Arnie's family, my sincerest condolences and just know that my little slice of Arnie's story lives on every time someone sees my Elise's license plate and asks, "who's AJ?" I smile and tell them the story of my friend Arnie Johnson.