Arnie Johnson Tribute No. 36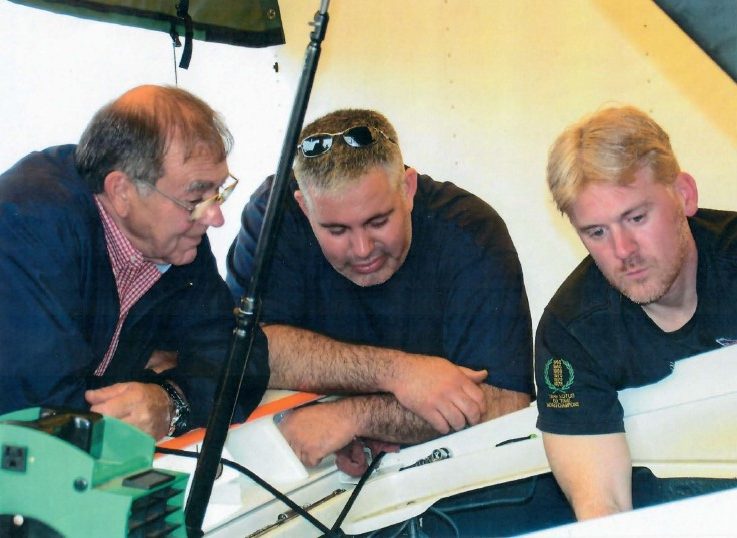 I first met Arnie at one of the several LOGs I've attended since I bought my 1988 Esprit Turbo in 2007, but I can't remember which one. The occasion that stands out for me, and exemplifies Arnie's generosity and the lengths he would go for us owners, happened when I approached him outside the LOG hotel one evening to ask him for a favor.
One year for Christmas I bought my wife Connie a beautiful black leather jacket with a Lotus logo tastefully sewn into the front. I had come across this on a business trip to Salt Lake City back when Harris Imports was the Lotus/Ferrari dealer there, and I had a couple of hours to kill before catching my flight home. What a coup! , I though, when I found this jacket, since my wife is especially hard to shop for when it comes to clothing. She almost never wears logo merchandise, but this jacket she wore proudly, mostly when she wanted to add a touch of elegance to her normally understated atti re. It would be fair to say that Connie LOVED that jacket.
So it was understandable that she was quite upset with herself when she accidentally left the jacket in a rental car on a business trip. I tried to console her by saying we could replace it, but we both knew the chances were slim that one would be available again, since it had been several years. And, as elegant as it was, it didn't fit in with Datmy Behar's high-end 'Lifestyle Collection' clothing line. Even if it did, I'm sure the jacket would have cost a thousand dollars, seeing as how a plain white T-shirt was selling for $60.
At the next LOG, I cornered Arnie under the portico in front of the hotel where he was taking one of his many smoke breaks, and told him our tale of woe. With almost zero hope of success, I asked him if he knew where I might find a replacement jacket. He said he'd make a call, but I wasn' t overly encouraged.
The next morning, Arnie found me in the hotel and asked for my address. He had called back to Atlanta and found that there was one last jacket (in my wife's size!) and he was going to have it sent to me. I can't recall exactly, but I don't think he charged me for it, but if he did, it was a fraction of what I paid at the Ferrari dealership.
Connie still has the jacket and although she wears it to work or the occasional trip to a restaurant in Santa Fe, she never takes it on Business trips. It was probably "The last of its kind!" I guess you might say that about Arnie, for he was a person whose generosity was unparalleled.
-Reed Figley
Los Alamos, NM