Arnie Johnson Tribute No. 37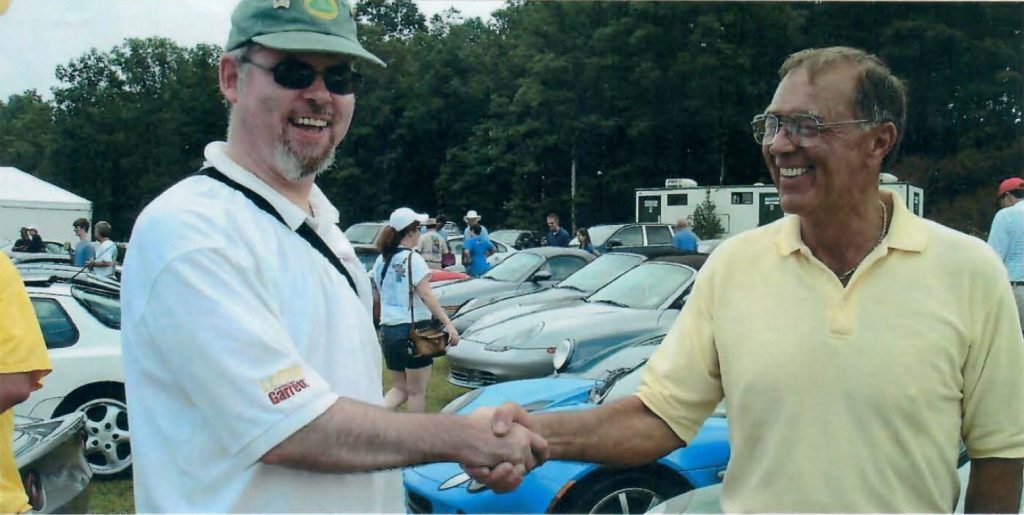 I met Arnie at LOG XI. It was a homecoming for Arnie, who had worked at Lotus East in Millerton, NY before moving on to Lotus Cars USA, ending up in Atlanta. I got to know Arnie better when I chaired LOG XIV. LCU, through Arnie, was very generous in helping to finance our ambitious plans for this LOG (We had more than a dozen special guests from around the world as we celebrated the Type 14 Lotus Elite). In the mid-1990s I spent time in Atlanta, visiting one of my Lotus friends, also spending time at LCU, and got to know Arnie better.
Arnie was very generous with his time and knowledge. He was always ready to help a Lotus owner solve a problem. He kept Lotus alive in the US after the failure of the M 100 Elan, when all they had to sell were Esprits. Because of the relationship Arnie had with key folks at the factory, the 'unofficial' development of the US version of the Elise continued so that when Lotus decided to finally bring the Elise to the US, they were able to do so quickly . This is another example of the respect people had for Arnie. Lotus Ltd members loved Arnie as was shown by the signed banner presented to him from the club a few LOGs back.
Arnie was very proud of his kids. He loved the time he spent racing with his son Brian when Brian was growing up.
In short, Arnie was one of the finest human beings I've ever met. I will miss not seeing his smiling face at LOG.
-Foster Cooperstein