Election Notice for Lotus Ltd.
Board Members
Election time is here! Terms are for two years and will commence on January 18, 2020.
Here are your nominees:
Vice President: Brian Vaccaro (unopposed)
Treasurer: Mike Pearce (unopposed)
Recording Secretary: Jim Roberts (unopposed)
Director-at-Large*: Bob Metz
Director-at-Large*: Doug Miller
Director-at-Large*: Wes Spera
*Two Director-at-Large positions are available for election.
Bob Metz
Director at Large
Bob Metz is a founding member of Lotus Ltd from 1973. He has been involved from the beginning with the efforts to grow the club as a national organization, and incorporated the club in its first year. Bob has been a serial Lotus owner all these years (although he has twice kept two Lotus loves in his garage -- once a beautiful Esprit Turbo alongside his current Elise, and later adding a '71 Elan drophead "Emma" still sharing space with the now 15 years-old Elise).
Bob is a driver; the Elise now has over 98,000 miles under its still beautiful chassis. She's still winning long-distance awards and concours awards, and has recently completed her fifth coast-to-coast and border-to-border trip surrounding LOG39 and the Watkins Glen HPDE in 2019.
Bob's desire as a member of Lotus Ltd's Board of Directors is to promote growth of the club and increased member activities and benefits. He is also interested in making the club and members' interactions more attractive to potential members who now own the latest generations of our cars, as well as accessibility to the club and its local affiliates.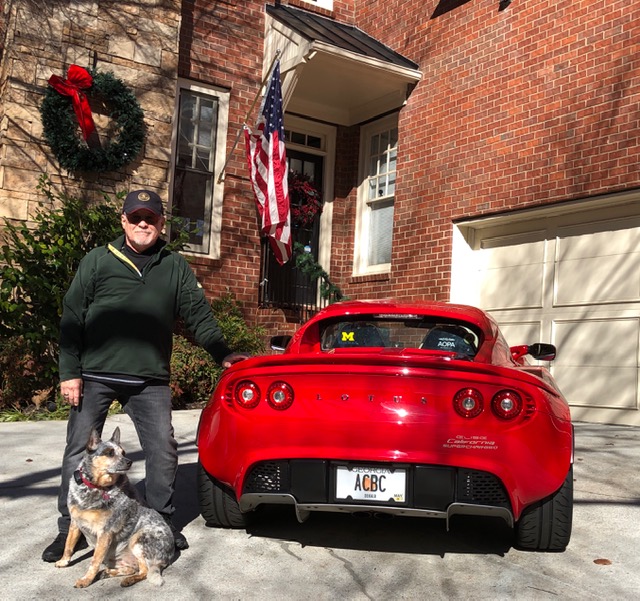 Doug Miller
Director at Large
My name is Doug Miller,
I am running for my second term as Director at Large, I have been a member of Lotus Ltd. for a relatively short time, but have been active in two local chapters (Loony, & Lotus Ltd. SouthEast).  I am now the President of LLSE and have attended all of the LOG's since joining Lotus Ltd, I am semi-retired and have the time to dedicate to Lotus Ltd., I have been a Lotus fanatic since my first Indy 500 in 1965!
Thanks for your consideration.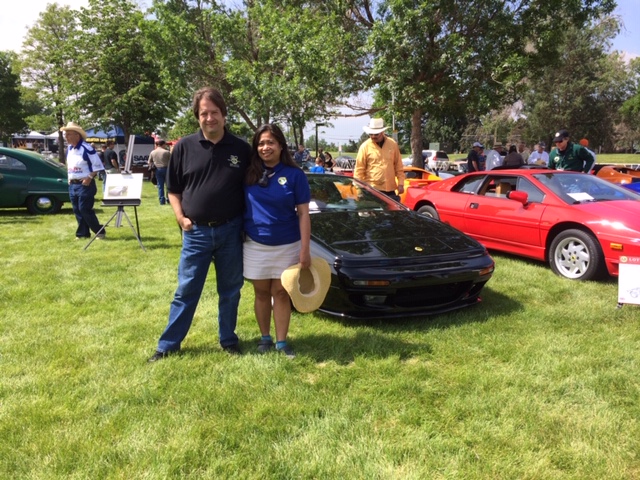 Wes Spera
Director at Large
Hello Lotus Limited.  My name is Wes Spera and I am avid car nut, a Denver native, and a enthusiastic Lotus owner.  I drove my first Lotus back in 2013 when a friend asked my to test drive his Lotus before he drove it back to Wisconsin.
At first I wasn't too sure if I wanted to drive this car...I wasn't too sure how reliable it was (or wasn't)...but I was also curious to drive such a unique car.  On an early spring Saturday morning I took the car for a drive.  Since that day I was hooked and I went in search of my own Lotus.
In 2014 I purchased my first Lotus, a 1995 Esprit S4, and I joined my local Lotus club, Lotus Colorado.  Since that time I have chosen to be involved in local car events and with my local Lotus organization.  I currently serve as vice-president of Lotus Colorado and I am a committee member for the board to the Colorado Concour D'Elegance.
I hope to service Lotus Limited on its board as our marque enters what I hope will be a new era of popularity and prosperity.  
To vote, fill out the form below.
Only one vote per active Lotus Ltd member will be counted. Security measures are in place to ensure voting is only once per member, any duplicates will not be counted.
Please log in to vote. Log in form is located at the top of this page.
Countdown to LOG40 In Salt Lake City, UT
Want More Information About LOG40?