Upcoming National and Local Club Events
National Club Event: Car Control Clinic Day
Date: October 19, 2019
Location: Lakeville, CT
Description:
8:00 am to 1:00 pm
Lotus Ltd is once again putting on a half-day Car Control Clinic at Lime Rock Park, in Lakeville, CT.  For those of you who've done it before you know what a fun time this is and for those that haven't you just have to come out and experience it!
If you've ever wanted to exercise your Lotus in a way you can't on the street, but don't want to take it on a full-blown race track, this car control clinic is for you. The CCC takes place on the two 1/3-mile "autocross" tracks located in the racetrack's infield parking area. This low-speed, safe event is intended to allow you to explore dynamic changes in your vehicle's handling that you really don't want to feel on the street. However, if you do, you'll be glad you attended this event! 
In-car instructors will give you tips on driving the proper line, braking, turning, accelerating, and how to handle your car in under- and over-steer conditions. With a strict 20-driver limit, there will be a ton of track time to hone your skills!
You can drive whatever type of vehicle you like (preferably a Lotus but we understand).  You don't even need to be a Lotus, Ltd. member, so invite your friends!  Snell SA and M 2010 helmets are required and loaner helmets will be available. Non Snell rated or expired helmets are not allowed. You should wear appropriate closed toed, rubber soled shoes.
The event costs $195 for Lotus, Ltd. members, and $245 for non-Lotus Ltd. friends.  Lunch after the event is included!
There is a strict limit of 20 drivers for this event so don't wait to register! Go to https://clubregistration.net now and search for "Lotus". Registration ends 10/14/19 12:00 PM 
If you have any questions, contact David Nagler at lotushack@lotusowners.com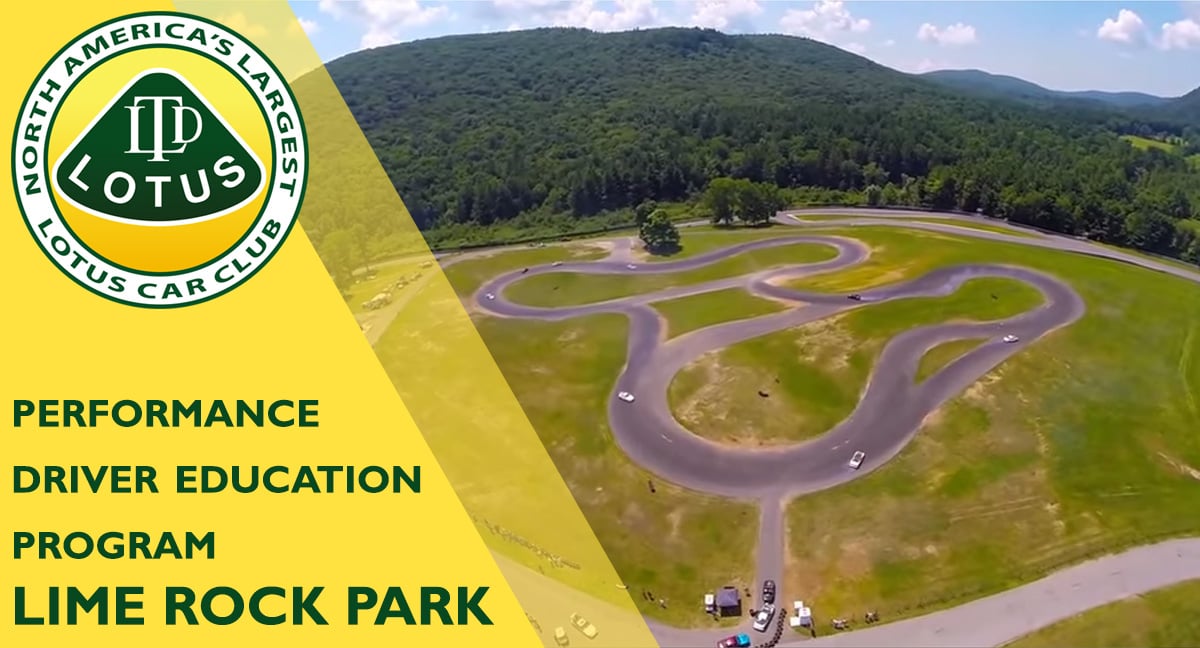 Countdown to LOG40 In Salt Lake City, UT - Date To Be Announced
Want More Information About LOG40?