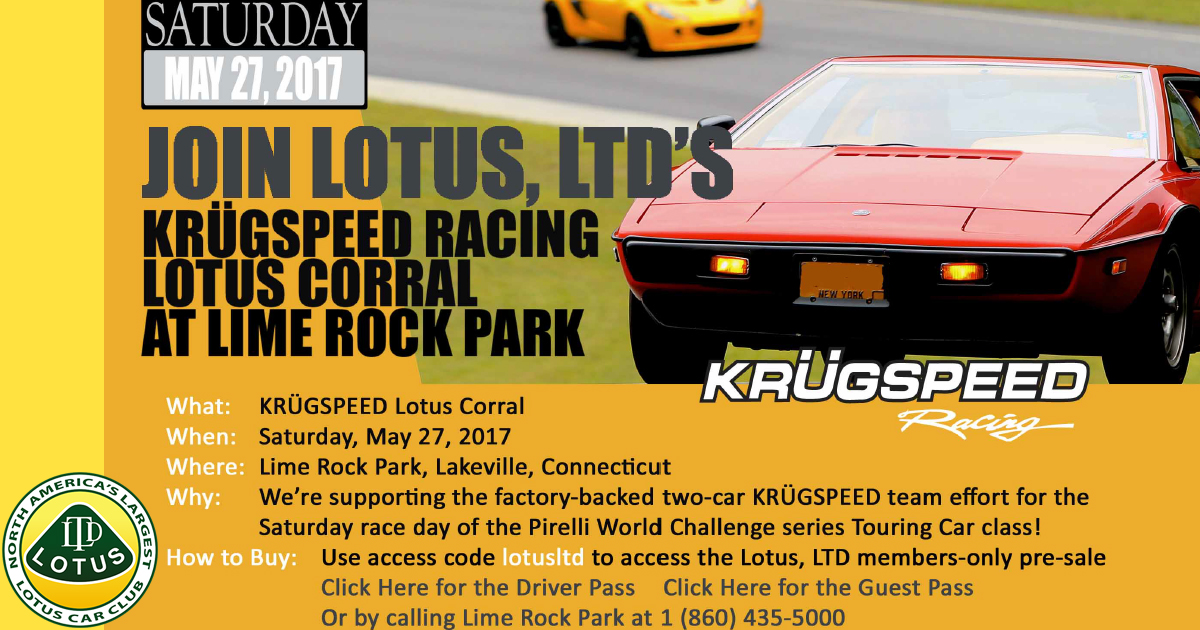 June 21, 2017 Lotus, Ltd. and Mercedes-Benz Club of America (MBCA) are proud to announce another exciting High Performance Driver Education Day and Laps and Lunch at Watkins Glen International race track on June 21, 2017. Watkins Glen International, at the southern...
read more
Countdown to LOG 37 In Birmingham, AL!
Fellow Lotus Ltd members, Great news!  The Evora 400 was listed as a podium finisher in the Road and Track Performance Car of the Year competition. For more information, including who the Evora 400 competed against, see the article:...
read more