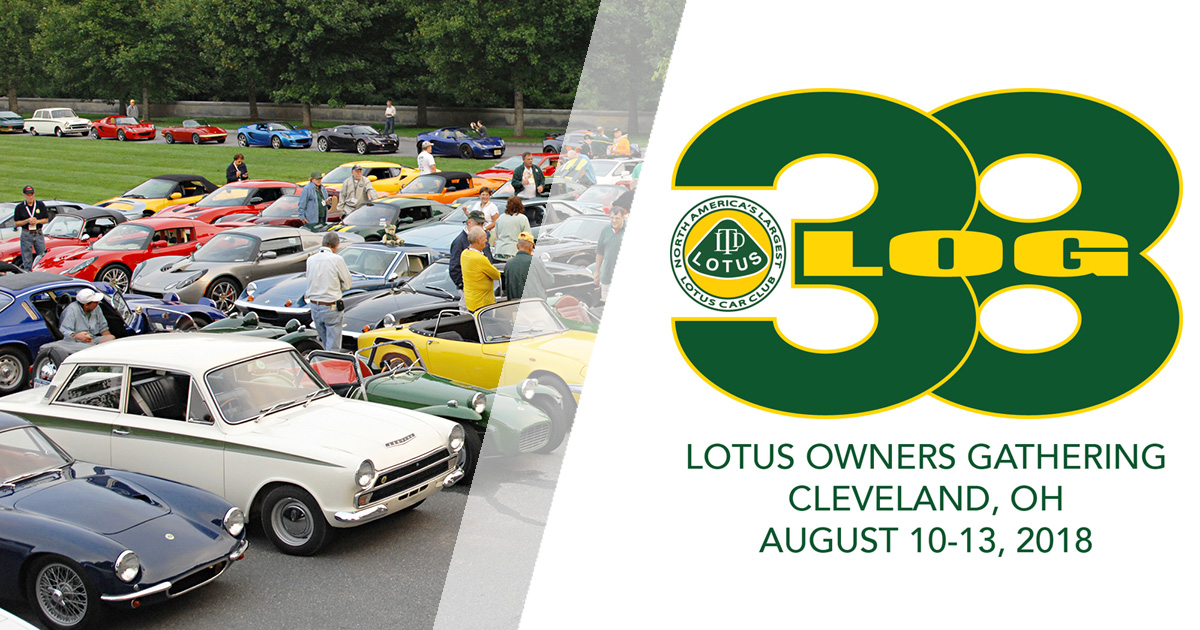 This weekend is LOG37. Don't forget to stop by the official events page for a schedule of the weekend.  http://log37.com/event-schedule/ Our Facebook page, as well, will be following the event! You're welcome to join in and post your own pictures, videos, and reports...
read more
Countdown to LOG 38 In Cleveland, Ohio!
Election Results for Lotus, Ltd. Board Members Election Notice 2017 LOTUS LTD. BOARD OF DIRECTORS SANDY DAVID:  President TONY VACCARO:  Vice-President JIM ROBERTS:  Recording Secretary CORA GREGORIE:  Corresponding Secretary MIKE PEARCE:  Treasurer BOB METZ: ...
read more